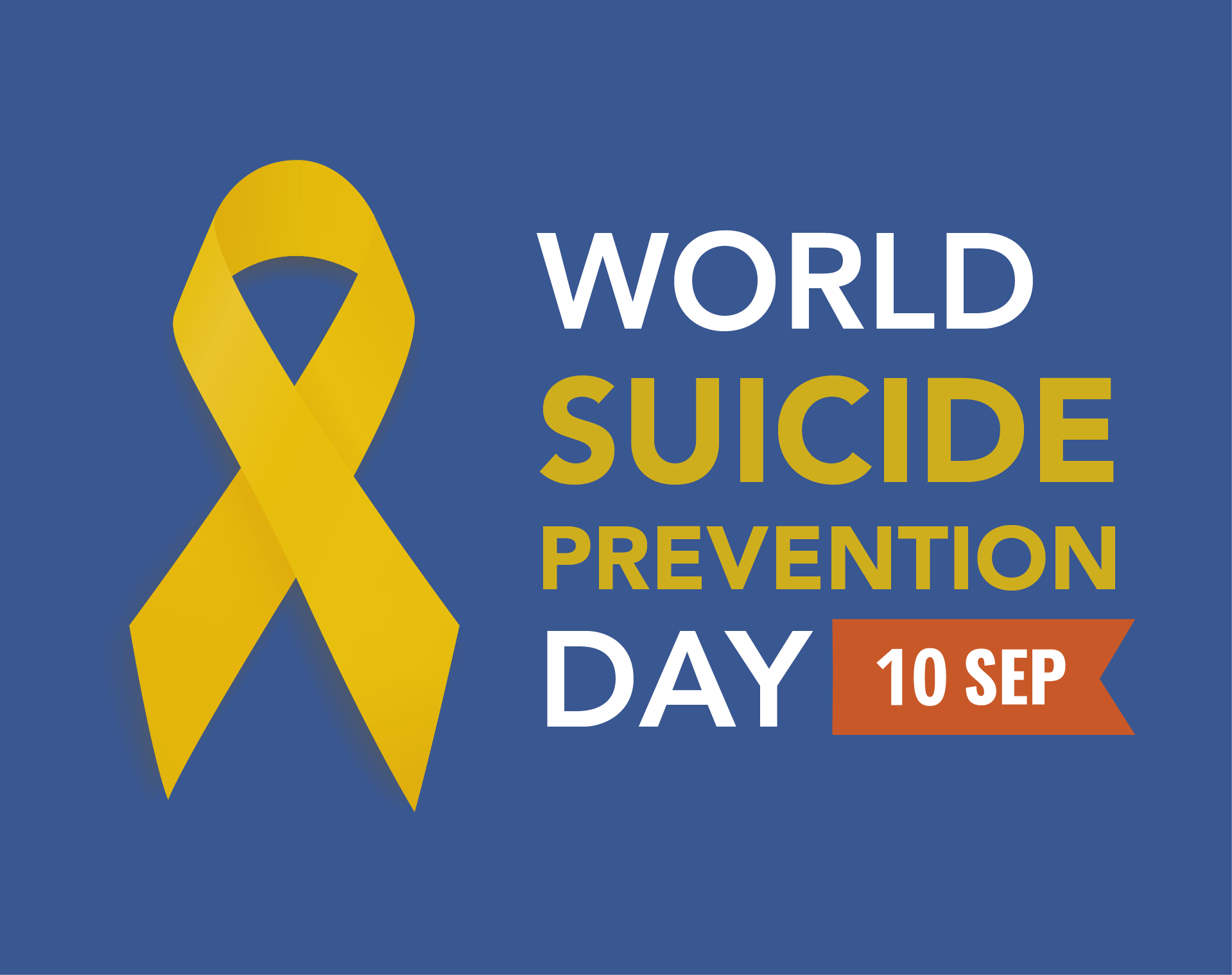 Suicide Prevention Day, 10 September 2021
Every 40 seconds someone takes their life; that's almost 800,000 people a year around the world with more than 75% of suicides occurring in low-and-middle-income countries.
For each suicide, approximately 135 people suffer intense grief or are otherwise affected, resulting in 108 million people annually being profoundly impacted by suicidal behaviours.
For every suicide, an estimated 25 people make a suicide attempt and many more have serious thoughts of suicide. - The International Association for Suicide Prevention.
In 2019 there were 5,691 suicides registered in the UK – and men are three times more likely to die by suicide than women. The highest suicide rate is among men aged 45 to 49.
Suicidal behaviours are complex and there is no single explanation of why people take their own lives. There are several risk factors which commonly act together to increase vulnerability, but there is usually more that employers and managers can do to reduce suicide rates
Suicide in the workplace is rare, but with people spending a third of their lives in a work environment, employers are in a unique position to help prevent suicidal behaviours.
They can support colleagues, understand the importance of wellbeing and good mental health, provide knowledge of how to keep safe and well, reduce the stigma of mental health and wellbeing, and explain how to spot the signs of being unwell.
Employers can create strategies for suicide prevention and provide access to training for employees in Mental Health First Aid and mental wellbeing in the workplace.
Employers should also pay special attention to those most vulnerable to suicidal behaviours.
Depression and alcohol use are well established drivers of suicidal behaviours according to the World Health Organisation, but they also warn that many suicides happen impulsively in moments of crisis such as financial problems, relationship break-up or chronic pain and illness.
They also highlight that suicide rates are also high amongst vulnerable groups who experience discrimination, including lesbian, gay, bisexual, transgender and intersex persons.
Loss and a sense of isolation are also strongly associated with suicidal behaviours amongst others. Employers must have the right HR and occupational health support in place to help employees in a timely way.
On an individual level, there are ways to support someone who feels suicidal or has suicidal thoughts.
Each of us can help by paying attention to the wellbeing of our colleagues. Asking 'how are you' is a simple way to open a conversation with someone you are concerned about.
Listening, being open and understanding can help those at risk by letting them know it is okay for them to share their feelings. It can be difficult to have these conversations, but there are active listening techniques, such as SHUSH (Show you care; Have patience; Use open questions; Say it back; Have courage) that can help you to offer support.
Remember to take care of yourself and others.
Support services available:
If you have concerns for your own or another person's immediate risk from suicide, then call the emergency services. If there is no immediate risk, suggest the person concerned speaks to their GP, who will have access to relevant national and local support services.
Samaritans
Call 116 123, Email jo@samaritans.org, or visit their website www.samaritans.org
Campaign Against Living Miserably (Calm)
For men aged 15-35 - Call 0800 58 58 58 – 5pm to midnight every day, or visit their website www.thecalmzone.net
HopeLine UK
Call 0800 068 4141 for practical advice on suicide prevention, or visit their website www.papyrus-uk.org
Shout
Text 85258 for help from a crisis volunteer, or visit their website www.giveusashout.org
Survivors of Bereavement by Suicide (Sobs)
Call 0300 111 5065 National Helpline Mon to Fri 9am to 9pm, or visit their website www.sobs.admin.care4free.net
Support after suicide
A network of organisations who support people bereaved by suicide. www.supportaftersuicide.org.uk