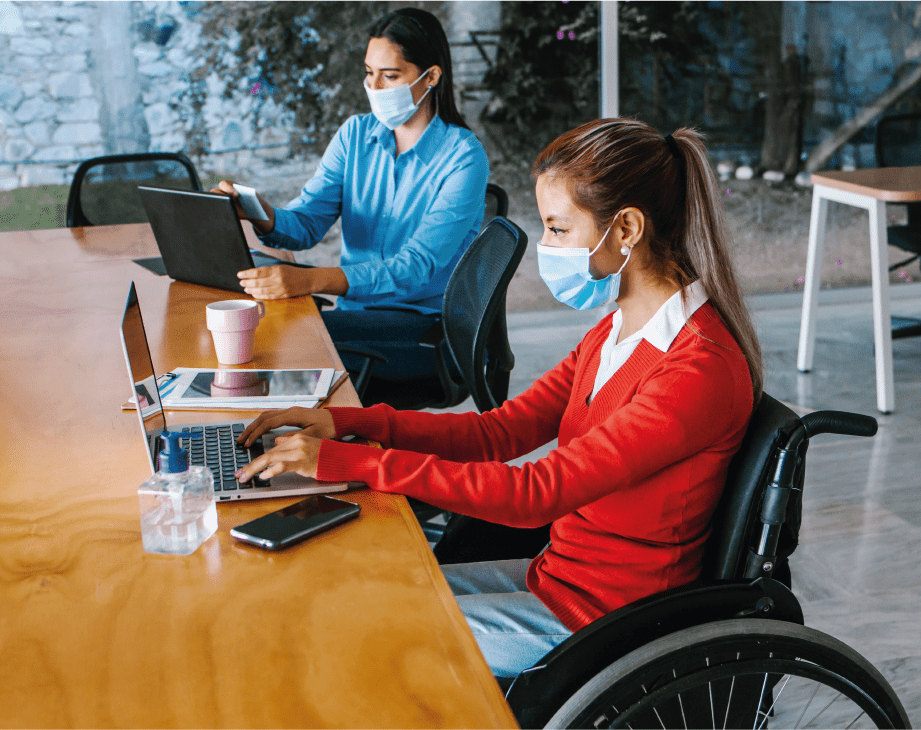 Support disabled employees as we return to 'normal'
Recent research by disability equality charity Scope has revealed that only 2% of disabled people feel safe following the end of Covid restrictions. With this in mind, how can employers of disabled people make sure they are doing everything they can to protect their colleagues as we return to 'normal'?
Matt Wood, Managing Director of Health Management, one of the UK's largest workforce health and wellbeing providers in the UK, shares his top tips for how businesses can support their employees during this period of transition:
Consult your disabled colleagues – Every employee is different and has different needs. Speak to your workforce to find out how they would like to work and respect their choices. For example, if the thought of travelling on public transport is causing your employees anxiety, then consider if they can continue to work from home or travel at off peak times. If your employees are anxious about speaking to customers face to face, then consider if they can be temporarily moved to a different role or continue to offer face masks and barriers.
Share your plans – It is critical to reassure disabled colleagues by communicating the strategies your business has undertaken to safeguard their welfare. Many are anxious about returning to an office so it is important to keep your colleagues updated about expectations for a return to the workplace. If your employees are required back in an office then allow a phased return, for example only inviting them into the office for one day a week to begin with, or hosting a 're-orientation' day where colleagues are invited into the office for a day to see what changes have been made.
Consider the office layout – If your business has opted for a return to the office, has the layout of your office changed to allow for social distancing? If so, how has this impacted your disabled employees? It is important to consider if they are still able to move around the office smoothly with access to toilets and facilities. Any adaptions you need to make to your office space to accommodate disabled employees may be eligible for a government funded Access to Work grant.
Be flexible – Many disabled colleagues will have faced additional challenges during lockdown. Some may have had medical treatment cancelled or postponed, and may need to attend appointments now restrictions have been eased. Others may have developed new health problems that will need to be considered.
Put measures in place to provide support – During lockdown, many employers offered additional support to protect their employees' mental health such as access to health resources. It is important for your colleagues to continue to feel supported during this period of transition by continuing to provide wellbeing tools and regularly checking in your employees to make sure they feel supported and safe. If you have agreed to extend home working for disabled employees, establish regular 'check ins' to monitor their wellbeing and address any challenges.
During this period of change, there is no one size fits all approach to support disabled employees, or in fact any employees. Speak to your workforce to find out what their anxieties are and what they need. This way you will be in a position to make suitable adjustments and offer your colleagues the right support.
We provide specialist workforce training courses on the topic of disability and health, including Disability and health workshop for managers, Autism awareness, Dyslexia awareness, Hearing loss awareness and Disability champions.