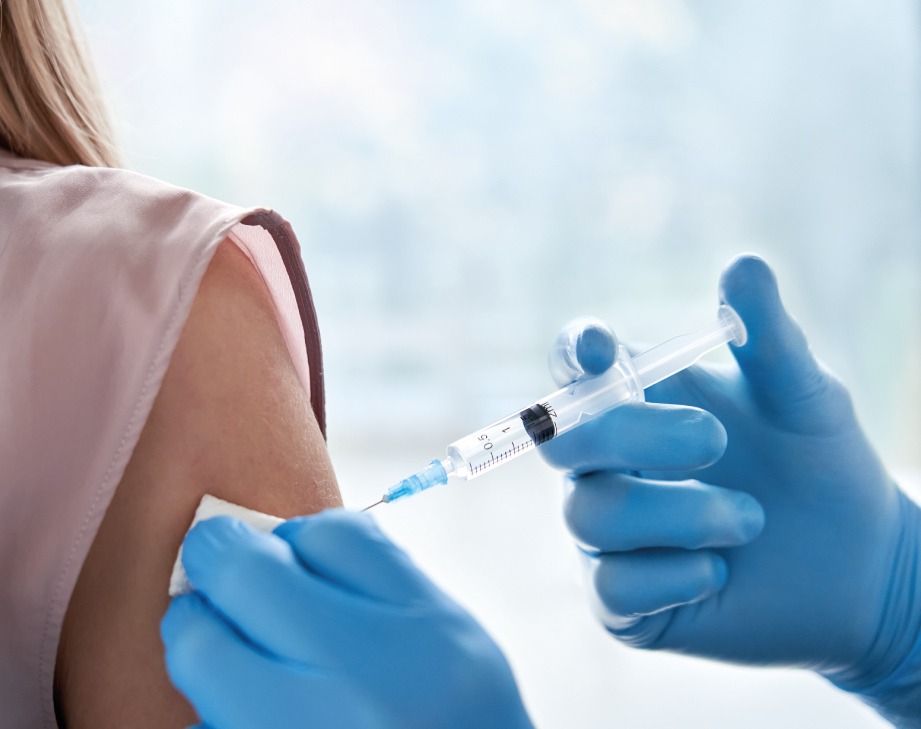 Vaccinations and immunisations
Protect employees both at home and abroad from a range of diseases with our vaccinations and immunisations service.
---
We provide a range of vaccination and immunisation services, including annual flu jab programmes, travel medicine services and vaccination and immunisation services for employees exposed to blood-borne viruses at work.
This is essential to keeping people safe and healthy, in line with employers' statutory health and safety duties.
For employees deployed abroad or visiting overseas, we provide quick-turnaround fitness-to-travel assessments with an Occupational Health Advisor, who will review potential risks and advise on the appropriate vaccinations or immunisations, including yellow fever, malaria and typhoid.
We can both deliver vaccinations from our clinics or on-site services, or arrange vaccination local to the employee's home, place of work or point of departure.
For healthcare workers and other employees who may be exposed to blood-borne viruses during their work (e.g. social workers, refuse collectors, or individuals working with drug users), we can support with risk-assessment mapping and put in place a vaccination and immunisation programme by job role and exposure (including Hepatitis B vaccinations).
Our annual flu jab and flu voucher schemes provide added workforce protection throughout the winter, with demonstrable return-on-investment in reducing lost days and productivity.
We support many employers operating across different industries, and can put in place the right vaccination and immunisation programmes to suit different occupational health exposures for different workforces.