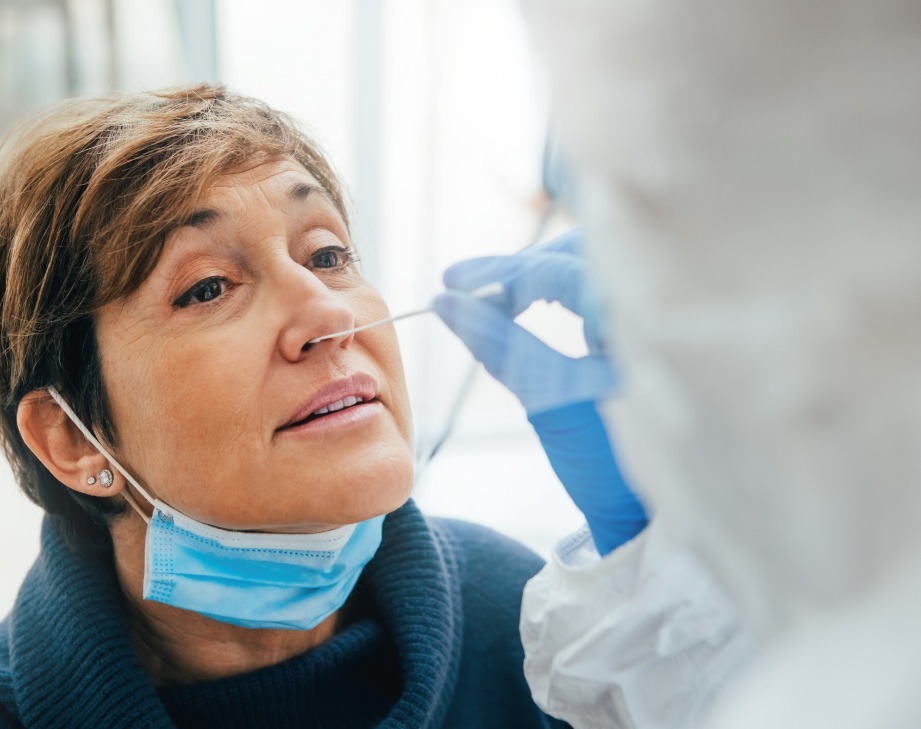 Workplace COVID-19 testing
As a Government approved provider of COVID-19 testing, we provide antigen and antibody testing options to protect employees and customers, and maintain business continuity. 
---
Health Management is a Department for Health and Social Care-approved provider of general testing, and has supported FTSE100 companies to maintain business continuity through the pandemic with mass asymptomatic testing.
Throughout this global crisis, we have been supporting major organisations to maintain their operations and have advocated robust programmes of asymptomatic testing to identify potential carriers in the workplace.
We provide:
"Gold standard" PCR testing with laboratory processing
Rapid lateral flow tests with results in 15-20 minutes
Testing to identify whether individuals have developed antibodies to COVID-19
---
We deliver a range of testing programmes to meet different business needs.
These include:
Mass on-site testing programmes to identify asymptomatic carriers of COVID-19
One-off tests from our London clinics
"Train the Tester" programmes, to equip organisations to run their own testing programmes (we can provide approved test kits)
---
Our testing programmes are supported by our HealthHub case management system, which allows immediate notification of results to both employee and employer, and data analytics dashboards through MS Power BI, to track the testing programme across your organisation.