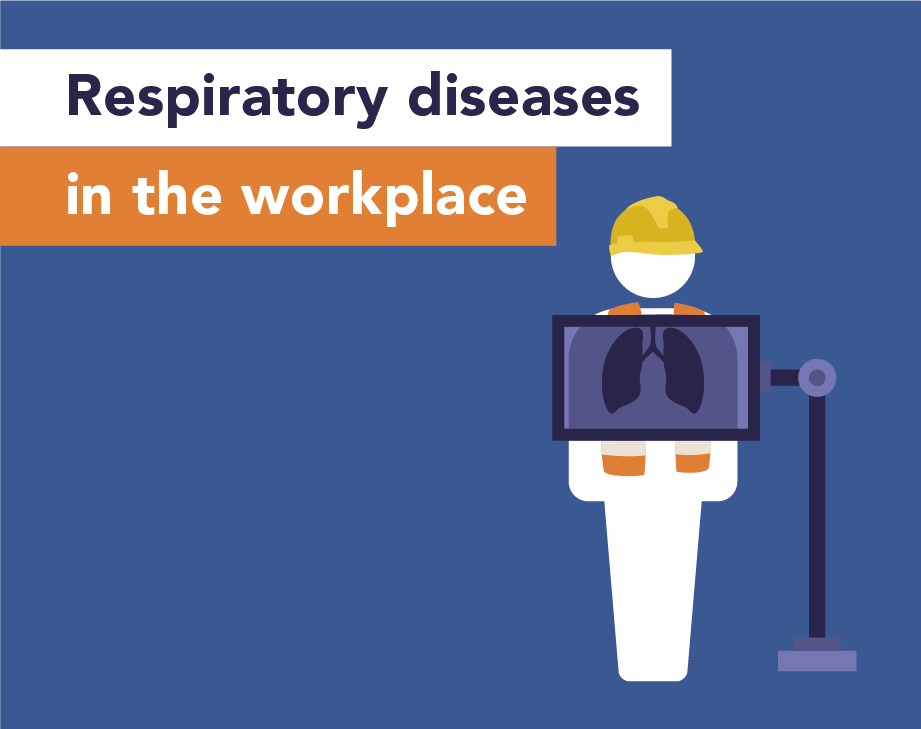 Respiratory diseases in the workplace
---
How employers can reduce the risks
Work-related respiratory diseases are linked to around 12,000 deaths each year in the UK, and can be caused by breathing in dusts, fumes, gases, vapours or germs.
For example, there are an estimated 5,000 deaths per year related to asbestos at work alone - as covered in our recent Insight piece.
There are a range of respiratory diseases which can arise in the workplace - including chronic obstructive pulmonary disease, asbestos-related diseases, silicosis, asthma, pneumonia and bronchitis.
The Health and Safety Executive has identified the following sectors and job roles as being of particular concern:
Agriculture
Bakeries
Construction
Foundries
Quarries & stoneworkers
Welders
Vehicle & paint spraying
Hierarchy of controls
Employers have a duty to mitigate risk to staff, and the following principles have been established - setting out the order in which measures should be implemented.
Elimination: In the first instance, employers should seek to eliminate a hazard by removing it from the workplace.
Substitution: If that is not possible, they should seek to change it for something which fulfils the same purpose, but is less hazardous.
Engineering controls: Mechanical measures such as extraction of dust or fumes should be implemented to stop harmful substances impacting on employees.
Administrative controls: Employers can also take logistical measures such as rotating staff to limit their exposure to hazards.
Personal protective equipment (PPE): While PPE is often the first measure that comes to mind, it should be regarded as a last line of defence against hazards.
In addition to the above controls, there is also an onus on employers to provide information, instruction and training to staff exposed to respiratory hazards.
Our Health surveillance services can help you meet your statutory duties regarding employees exposed to asbestos or other substances.
If you need an independent evaluation of the impact of work on an employee's health, our occupational health referrals can assess your staff and also provide advice on suitable adjustments.
Watch our short video below, which explains the types of respiratory illnesses and shows examples of controls employers can put in place to mitigate risks.