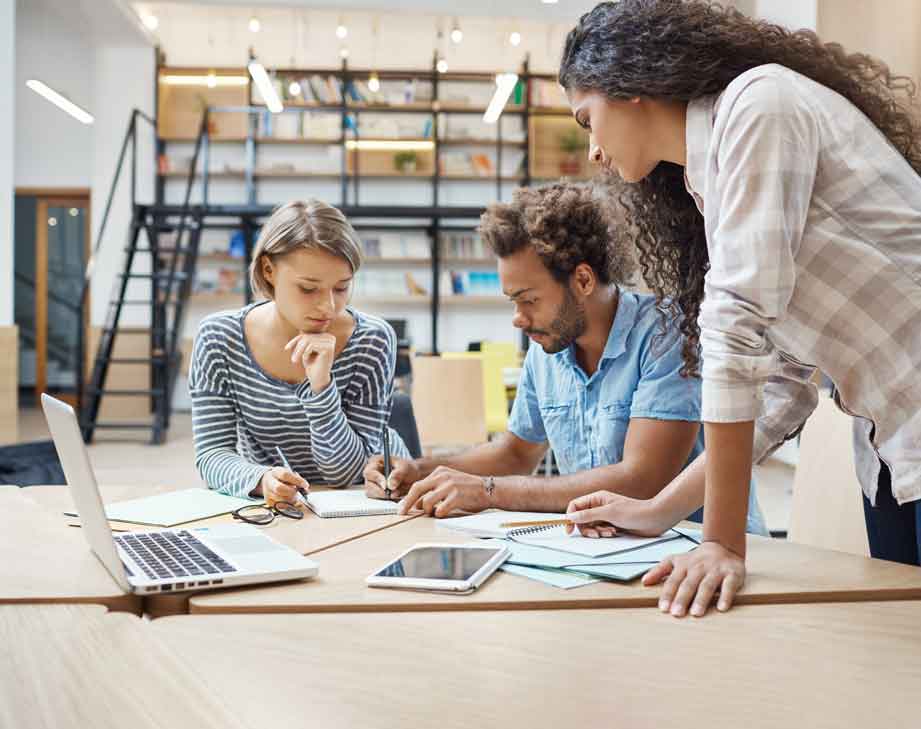 Dyslexia awareness
Dyslexia Awareness Week is taking place from 4 to 11 October in 2021, and we've produced this short article covering the details of the condition – along with some suggestions on how employers can help staff.
Dyslexia is a very common learning difference which often causes problems with reading, writing and spelling but can also impact other functions.
It is estimated to affect around 10% of the UK population to some degree – and around 4% of the UK population are severely affected. As a learning difference or difficulty (rather than a learning disability), it does not impact on people's intelligence
Dyslexia can have a significant impact on people's lives during education, in the workplace and in everyday life but with the right support and adjustment dyslexic people can be successful in school and in work.
Dyslexia is also associated with positive traits such as visual thinking, creativity, seeing patterns and themes, holistic thinking and entrepreneurship – we can see this in famous people with dyslexia such as Richard Branson, Jamie Oliver, Keira Knightly, John Lennon and Steven Spielberg.
---
Key facts
Dyslexia affects the skills involved in accurate and fluent reading and spelling. It involves difficulties in dealing with the sounds of words, making it particularly hard to read unfamiliar words or use phonics. It can also make it hard for people to express their ideas in writing.
People with dyslexia may experience difficulties with memory and struggle with sequencing and organisational skills. So it can affect time management, the ability to recall or process a list of words or numbers, or to remember and follow a list of instructions.
It is considered to be one of a family of conditions under the umbrella term neurodiversity - along with dyspraxia, attention deficit hyperactivity disorder and autistic spectrum condition. Some individuals may have one or more of these other conditions alongside dyslexia.
Dyslexia at work
Employers have a duty under the Equality Act 2010 to make "reasonable adjustments" for a dyslexic employee if "they know or are aware of the condition in an individual, or if they could reasonably be expected to know".
But more importantly, if those adjustments are in place, the employee will be able to work to their full potential and contribute to the success of their team and the business.
These adjustments may be small, simple changes which could make a massive difference to the employee's experience of work.
Please remember the individual can apply for Access to Work funding towards the costs of workplace adjustments too.
---
Examples of reasonable adjustments include (this is not a complete list):
Reading and writing
Verbal back up to any written instructions
Using voicemails rather than emails
Allowing more time for completion of written tasks
Providing assistive technology such as speech-to-text software, a reading pen or a modified spell checker
Use of a reading ruler, coloured overlays or coloured paper
Using visuals such as charts, diagrams or pictures
Processing and memory
Clear concise instructions – given one at time if possible
Demonstrations, examples and templates to aid learning
Choosing a quiet location for briefings
Repeating key information and checking understanding
Asking for instructions to be repeated back
Organising time and planning
Access to a quiet space for key tasks
Minimising multi-tasking / working on single tasks
Tools to aid time management and organisation such as colour coding, alarms, checklist, calendar
Help to prioritise work
Setting interim deadlines
Remember the individual with dyslexia is their own expert – if in doubt, check with them.
>> View our Dyslexia awareness training course for the workplace