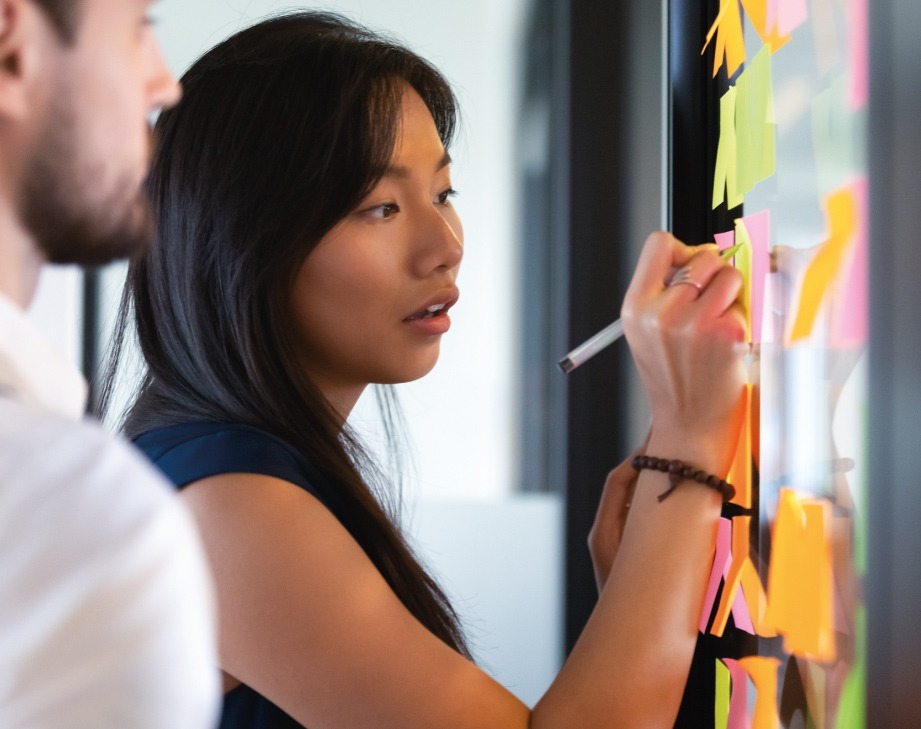 Manager development programmes
Skilled, knowledgeable and effective managers are critical to reducing the cost of ill health and sickness absence to your organisation. Ask us about our manager development programmes.
---
Managers are key to both organisational performance and culture. Yet too few management development programmes prepare managers for the challenges of managing a colleague experiencing mental or physical ill health, making decisions about their future or supporting them return to work.
This can lead to reduced productivity and inconsistent support and management of colleagues with health conditions. 
We recognise the importance of manager development and support to both proactively supporting team and colleague health and wellbeing, and effectively managing cases of ill health where they arise. 
We offer comprehensive training and development programmes for managers, delivered both online and face-to-face, to upskill managers around health and disability in the workplace. 
This includes:
How to support colleagues experiencing ill health
How to effectively manage absence
Specific information and guidance around "difficult" topics including cancer, menopause, mental health, neurodiversity, and bereavement
How to manage difficult conversations about health and performance 
When and how best to use Occupational Health, Vocational Rehabilitation and other services
How to best support people back to work after a period of absence
How to build inclusive teams which accommodate the needs of individuals with disabilities, neurodivergent conditions or health conditions
Personal and team resilience in difficult situations 
Manager development programmes can be tailored to specific industries and organisations and delivered in a variety of formats. We also provide ongoing management support through our Occupational Health Advice Line and case advisor remote support of the effective management of colleague ill health and absence from work.