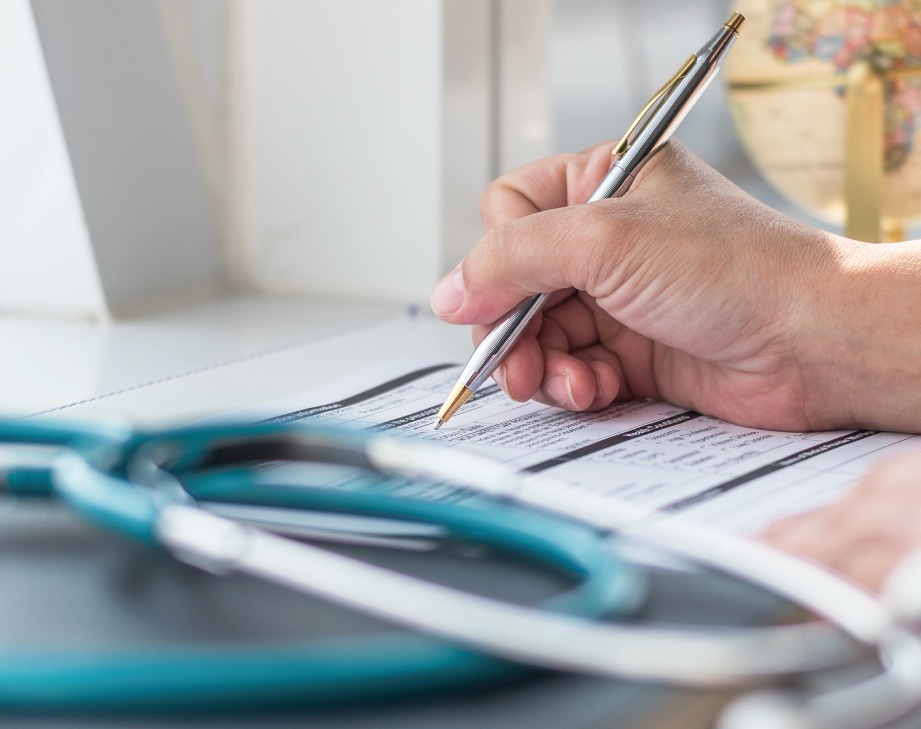 Executive medicals
Our GP-led executive medicals help catch potential problems before they escalate, as well as guiding employees on how to live a healthier lifestyle.
---
Regular doctor-led medicals and health screenings give reassurance and confidence to employees, support healthy lifestyles, and identify health conditions early before they become a problem.
They also give regular opportunities for employees to confidentially discuss any potential health concerns with a GP.
"Best assessment I've ever had here – really helpful." – current patient
Our screening programme is designed and delivered by our Primary Care team to provide a meaningful and insightful overview of health and wellbeing, supported by advice and coaching on appropriate steps for each individual to reduce the risk of health conditions. These open conversation on health issues are as important as the tests themselves.  
We run a range of GP-led health screenings with a range of diagnostics. We can tailor our medicals for each organisation and for each individual on a risk-based approach to avoid over-diagnosis of conditions which will not have an impact on someone's life. 
Executive medical testing options include: 
Comprehensive medical and lifestyle questionnaire
Weight management and obesity prevention
Advice on alcohol intake and smoking cessation support
Blood tests including haematology, kidney function, liver function, thyroid function, full lipid profile, uric acid, calcium, phosphate,  blood protein levels and Vitamin D blood test
Urine analysis and microscopy (if clinically indicated)
Fertility advice
Cervical smear, HPV tests and breast cancer examination
Testicular examination and advice
Skin assessment and advice
Bowel cancer screening (over-45s)
Digital mammography every two years for over-40s
Ovarian cancer CA125 screen for over-45s
Prostate cancer screening with PSA blood test and examination for over-45s
Gynaecological examination
Diabetes prevention blood test, urine analysis, metabolic risk assessment and pre-diabetes test
Pulse and blood pressure measurement, full cholesterol analysis, cardiovascular risk score
ECG at rest if clinically indicated
Electron Beam Computed Tomography (EBCT) scans for Coronary Artery Calcium CAC if clinically indicated
Lung function tests
Chest X Ray (if clinically indicated)
Vision and hearing tests
We usually book assessments 1-2 weeks in advance. The employee will complete a questionnaire in advance and, where possible, bloods will be taken prior to the assessment. Or expert medicals usually take 45-60 minutes depending on the diagnostic tests undertaken.