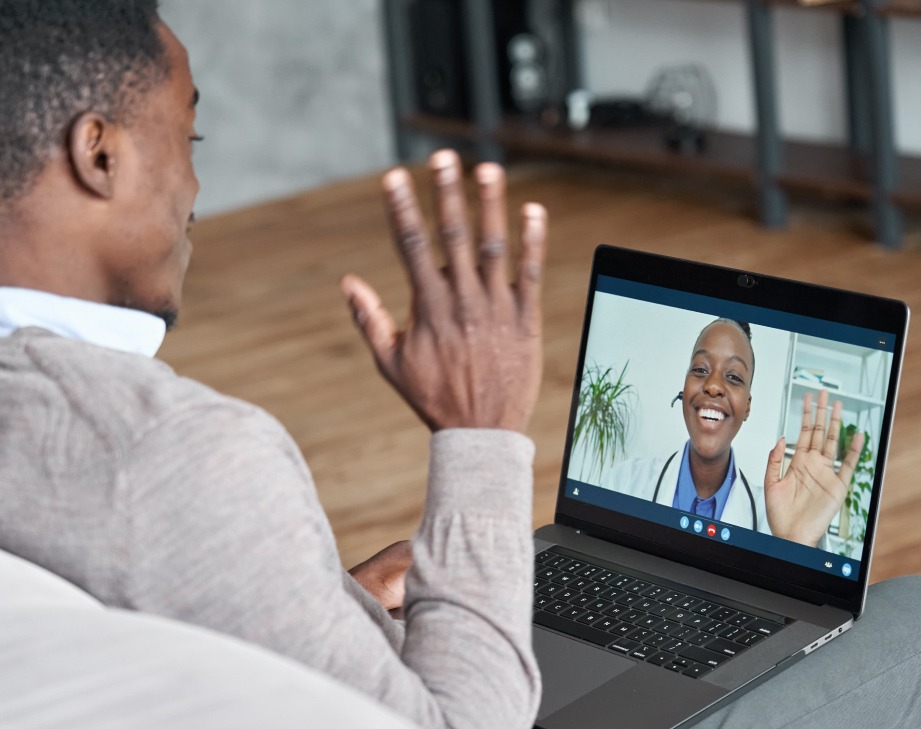 Digital GP services
Unlike mass-market digital GP services, our service offers the same personalisation, connection and continuity as our face-to-face clinics. 
Staffed by our CQC registration, we provide video GP consultations for home-based workers or those who prefer virtual consultations to face-to-face provision.
This provides flexibility around work and life commitments, while ensuring appointments are provided as quickly as possible. 
GP services available remotely include:
GP consultations and prescribing
Dermatology diagnostics
Management of long-term conditions
Treatment of mental health needs including prescribing
Travel consultations
Sexual health clinic (including self-collecting test kits)
Family planning clinic
Menopause clinic
Alcohol coaching
COVID-19 testing
Same-day and next-day appointments can be booked online or via our primary care administration team, based at our clinic hub close to Liverpool Street in the heart of the City of London.  
Our CQC-registered primary care team operates independently of any hospital group, ensuring that we refer patients to specialists best-placed to provide appropriate care from a wide range of providers. 
Corporate primary care services provide the highest-quality health and wellbeing support for colleagues, and reduce the time taken off from work to attend medical appointments. 
Health Management has provided primary care services to some of the UK's most prestigious law firms and financial services institutions for more than a decade.