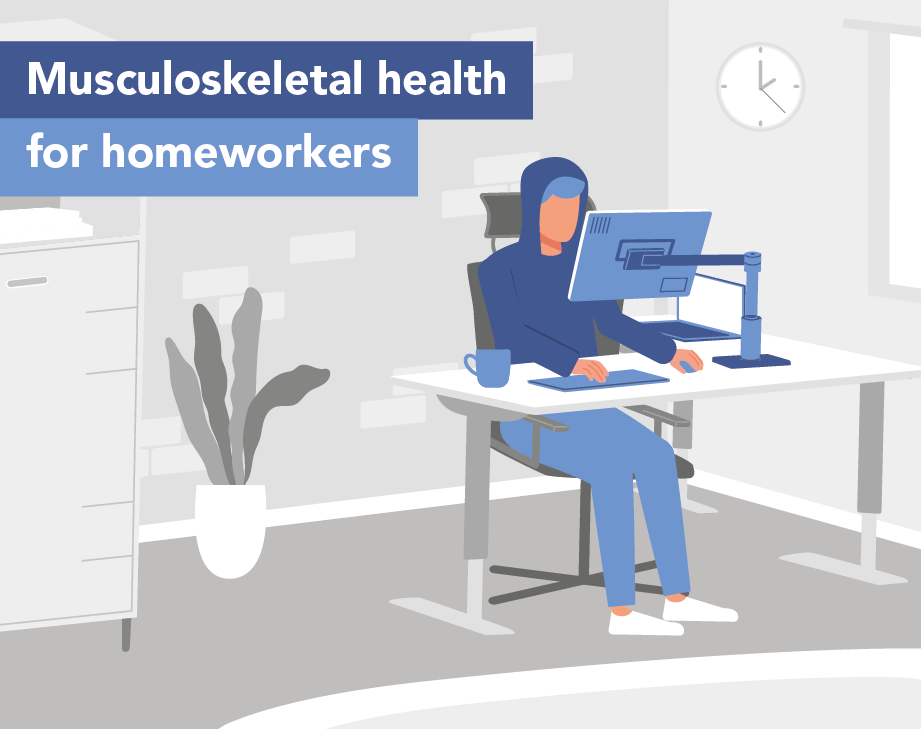 Musculoskeletal health for homeworkers
The number of people working from home more than doubled during the Covid-19 pandemic - and many employees have found it to be a rewarding change. But many have also felt the strain - with musculoskeletal problems arising from sub-optimal working conditions.
Musculoskeletal issues cover more than 150 bodily conditions which affect the bones, joints, spine and soft tissue.
Some of the most-common examples include tendonitis and lower back pain.
Challenges faced by homeworkers can include:
Having no space in their home for a designated workstation
Inadequate equipment, in terms of IT and furniture
An inadequate working position: e.g. kitchen table, windowsill or bed
And these challenges can also be exacerbated by the employees getting less movement as they travel to and from work, taking fewer breaks while working from home, working longer because they are not commuting and not feeling able to "switch off" from work at the end of each day.
There are a number of equipment-based measures which can be taken to help maintain musculoskeletal health, and these include:
Seat wedges and cushions to increase support on chairs
Lumbar supports to increase back support on chairs and improve posture
A monitor, keyboard and mouse added to a laptop
Small mobile workstations to fit in tight spaces
Wireless headsets
However routine changes can also play a big role, and experts advise the following measures:
Breaking work up with household tasks: laundry, cleaning, etc.
Putting breaks in your diary to avoid constant video calls
Not working on a bed or sofa for long periods
Going for a walk on your breaks
Creating a dedicated work area, so you can "switch off"
If you need support, speak to your HR department or your line manager to request the relevant equipment.
And contact your occupational health service if you require specific tailored advice for your personal situation.