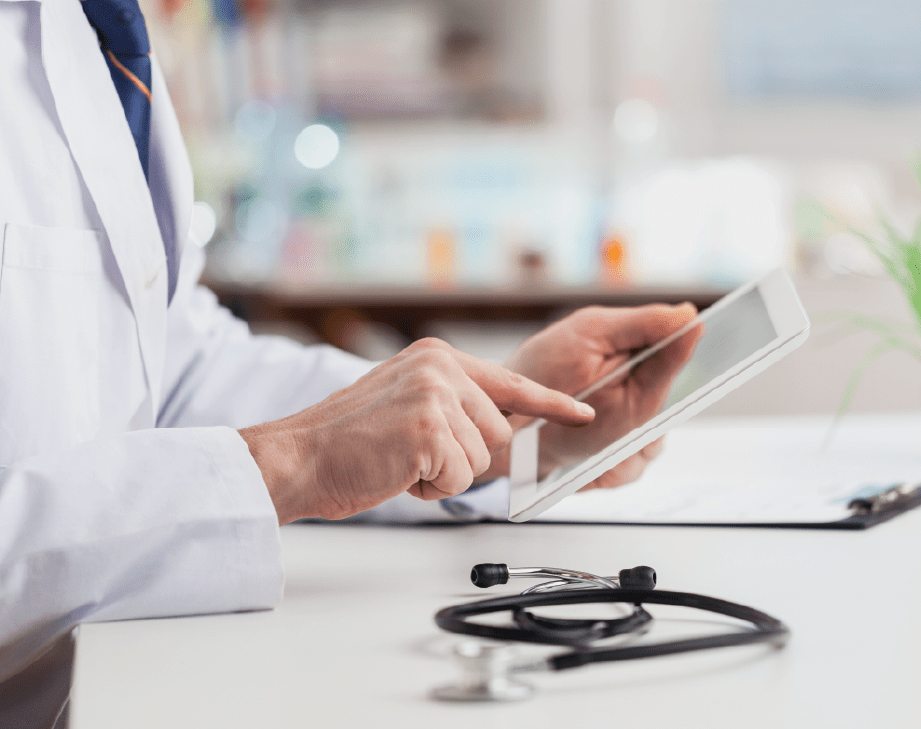 Healthcare
Providing occupational health support to frontline healthcare workers in the NHS and in private health organisations.
---
We support a number of healthcare organisations in keeping their employees safe and healthy at work, delivering both on-site and off-site support. Services of particular relevance for healthcare providers include:
The design, set-up and delivery of complex immunisation and vaccination programmes
Pre-employment health assessments and advice
Health surveillance for biological agents
Hygiene medicals 
Advice on complex cases and fitness to undertake Exposure Prone Procedures
Independent clinical assessment of fitness to work, advice on a health condition, and fitness to attend an employment meeting
Mental health support including psychological therapies
Pensions medicine and applications for ill-health retirements
Our Occupational Health Advice line and 24/7 Medication Enquiry line 
All services are provided through a single case management system, enabling case tracking, portable Occupational Health records, and full visibility of vaccination status. We employ a large number of clinicians with recent NHS experience and knowledge of the pressures and complexities of working in the wider healthcare system.
We also offer training and qualification pathways for both doctors and nurses to qualify in Occupational Medicine and join our ever-expanding team.