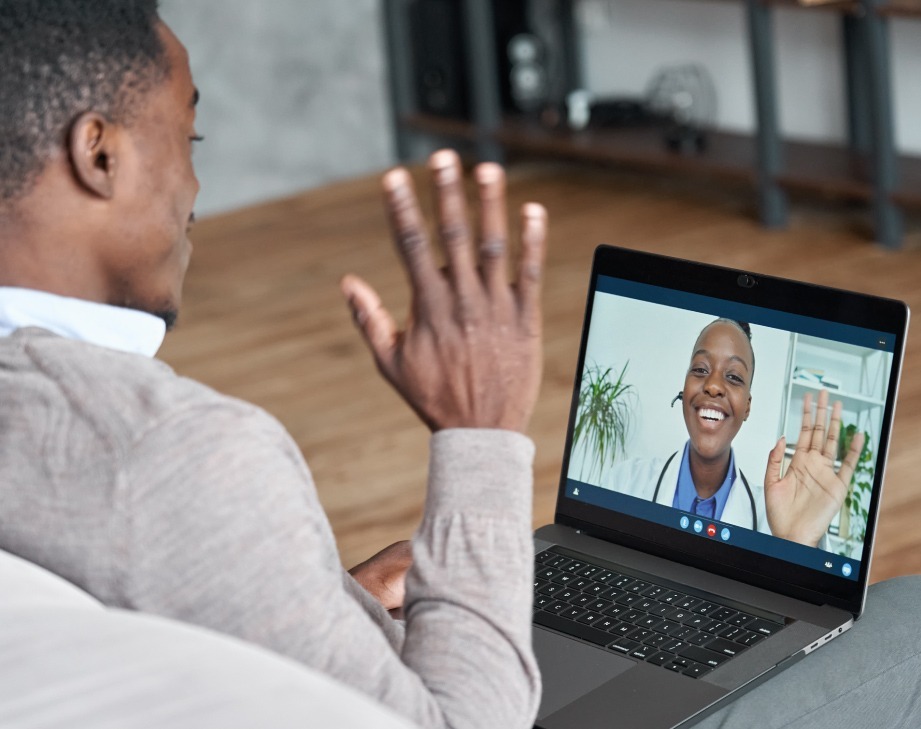 Digital GP appointment
Book an online GP appointment for yourself or an employee with a member of our experienced primary care team.
---
Our online GP appointments allow your employees to easily fit their appointments around work and life commitments. For homeworkers or employees who prefer a virtual appointment, we can deliver our high-quality GP services online.
Access a remote video consultation with one of our GPs and talk about any health concerns you may have, safely and securely.
Our Digital GP appointment services include:
GP consultations - to discuss all types of health conditions, acute or chronic with an online doctors appointment
Prescriptions - Private prescriptions are provided, which can be dispensed at any UK pharmacy.
Specialist referrals
Management of long-term conditions
Treatment of mental health needs
Travel consultations
Sexual health clinic (including self-collecting test kits)
Family planning clinic
"Our doctor is an outstanding doctor, empathetic as well as clinically knowledgeable. The video consultations and his support have been invaluable during the pandemic". A patient.
In 2021 so far, our clinicians have achieved scores of 100% in almost all areas - while nearly all of our administrative team's ratings were either Good or Excellent.
We are accredited by the Care Quality Commission.
---
Benefits of an online GP appointment:
Book a digital GP appointment to fit around your work and life commitments
Confidential service
Access high-quality services GPs
We're usually able to offer same-day and short-notice appointments
Buy online with our secure checkout
---
>> Click Buy Now to add this service to your basket. We'll email to confirm your order and a team member will contact you to arrange the booking.
If you already use our contracted primary care services, please login to our patient portal to book your appointment.